The ancient Aztec Warriors were known to fuel up before battle with chia seeds because of their incredible ability to sustain energy. Calorie for calorie, they're noted as one of the world's best sources of several important nutrients.
Including chia in your diet can support your body's immune, digestive and gut health, vision, bone strength and nerve function.
Research also suggests that chia seeds may help prevent chronic conditions such as:
heart disease
colorectal cancer
diabetes
chronic inflammation
digestive issues
obesity
That's a lot of heavy-lifting for a little seed.
Chia Seed Nutrition Facts (aka its "brag sheet")
Per 2 Tbsp serving:
116 Calories
Fat 9 g (5g from heart-loving Omega-3)
Protein 4g
Fibre 11g (that's @ 25% of RDI)
Calcium 18% RDI
Magnesium 30% RDI
Iron 10% RDI
(RDI: recommended daily intake based on 2,000 calorie/day)
Now, let's get into how you can easily get your 2 TBSP of chia every day.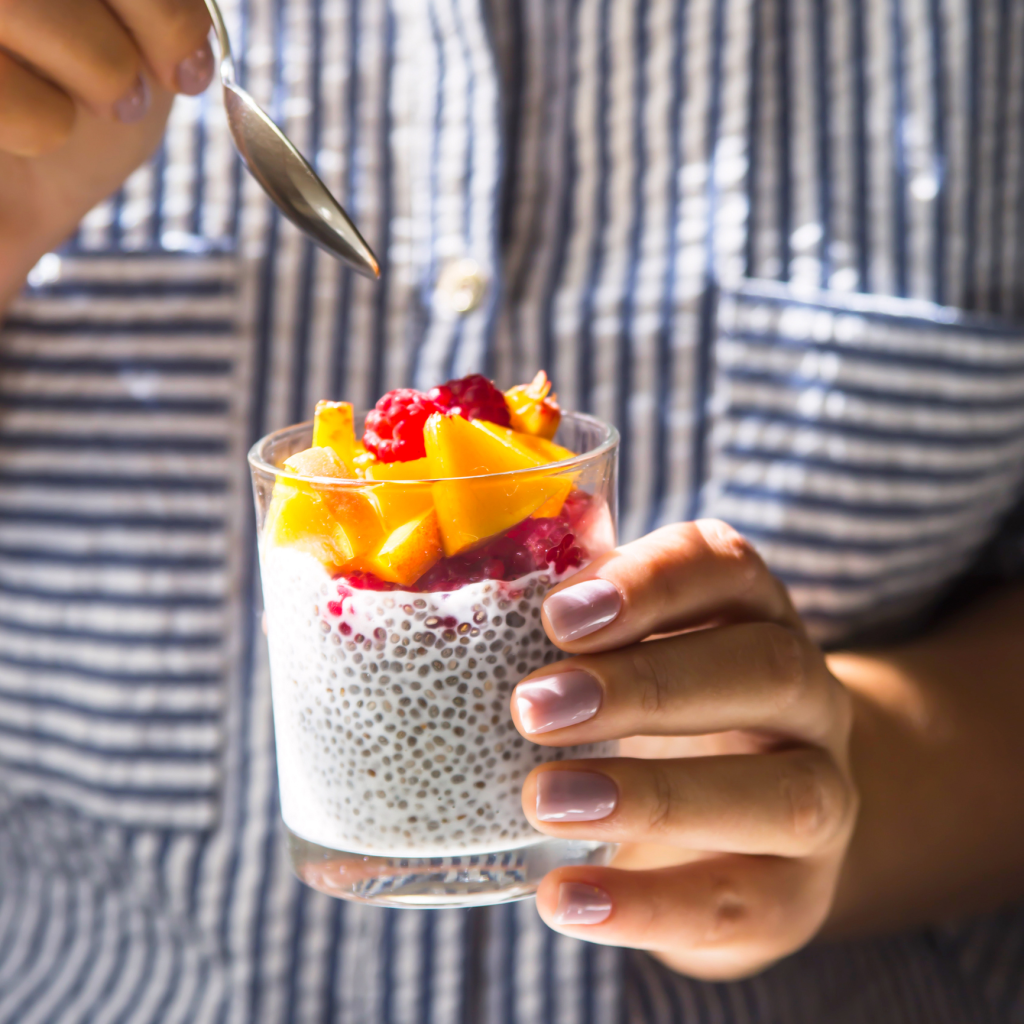 3 Easy Ways to Get Your Daily Chia
Boost Your Favourite Dishes
Avocado Toast: add 2 TSP for each medium size avocado, smash up together (add in chopped tomato, seasonings, pepper and a pinch of salt as desired), layer on toast.
Smoothies: add 1 TBSP into your favourite smoothie or smoothie bowl.
Dips & Dressings: add 1 TBSP for each 8 oz. of dip or dressing, stir (or shake) well before serving.
Chia Eggs
Sub chia-eggs for regular eggs in baking.
Just 1 Tbsp. chia seeds + 2.5 Tbsp. water = a chia egg (mix well and let set partially). Use as an egg substitute in dishes like pancakes, quick breads, waffles & muffins.
2-Minute Chia Pudding
Stir 2 TBSP chia with 1/2 cup plant-based milk. Add in 1 TSP pure maple syrup (optional). Mix well.
Let sit for 5 minutes, then stir again, cover, store in fridge for at least 2 hours (up to 3 days). Serve into a bowl and add toppings.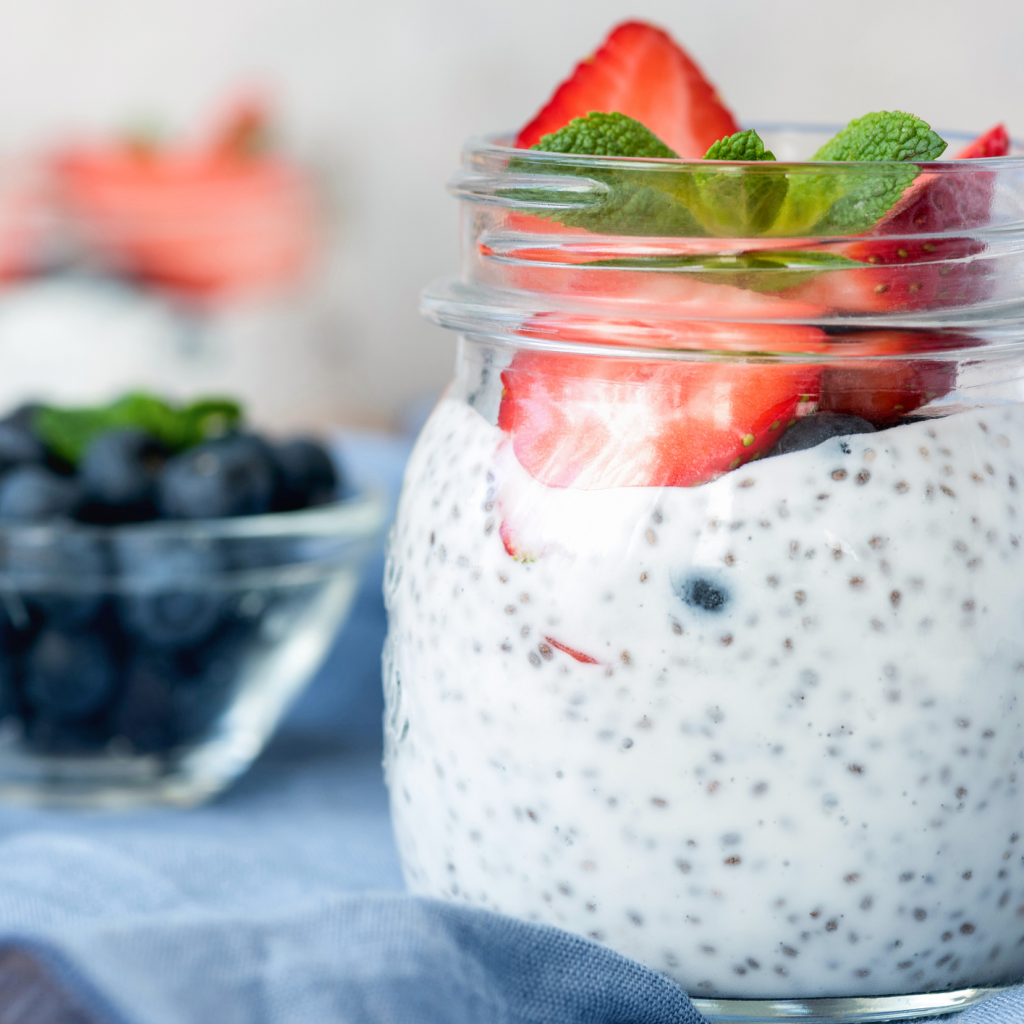 Some of my favourite chia pudding toppings for health-boosting focus:
Energy Boosting: almond butter, cacao nibs, coconut chips, banana
Immunity Boosting: blueberries, goji berries, orange pieces
Skin & Hair Health: berries, coconut yogurt, pumpkin seeds, avocado
Following a low carb, Keto, or Paleo diet? Chia also checks your boxes.
Recipes
We've tried and loved these recipes:
Lemon Avocado Toast (we upped the chia to 2 TSP)
Want to do a deep dive? Check out Bon Appetit's: 26 Recipes that Use Chia
Let's get social! Share your chia creation and tag @healthinsiderca and @blendedforyou.
Deanna Embury, Founder of Blended For You, is a regular contributor to The Health Insider. She is passionate about nutrition, wellness and helping people reach their personal health goals. Blended For You provides ready-to-blend (or eat) gluten-free, plant-based, all-natural and complete nutrition smoothies, soups & chia bowls.
Get 25% off your first order with code HEALTHINSIDER25 or click this link, shop & the discount auto-applies.