Navigate This Article
Why Bother with Age Tech? | The Cost of Longevity | No More Products for Old People
Aging in Place | Healthcare Tech | Autonomy & Independence | Mental Health | Caregiver Support
There's a long-standing cliché that older people are incapable of keeping up with technology. And yet, technology for the aging population is likely to become an integral part of older adults lives with the realization that "Age Tech" and longevity (living a longer, healthier life) go hand in hand.
Age tech (also known as gerontechnology) is digital tech built around the needs and wants of older adults, while including them in the design process as key stakeholders. It is the intersection of longevity and technology, with its main mission to improve the lives of aging adults and help them live healthier, longer lives.
And it is becoming big business. According to estimates, the global age tech market is expected to reach $2.7 trillion by 2025, with a 21% annual growth.
Why Bother with Age Tech?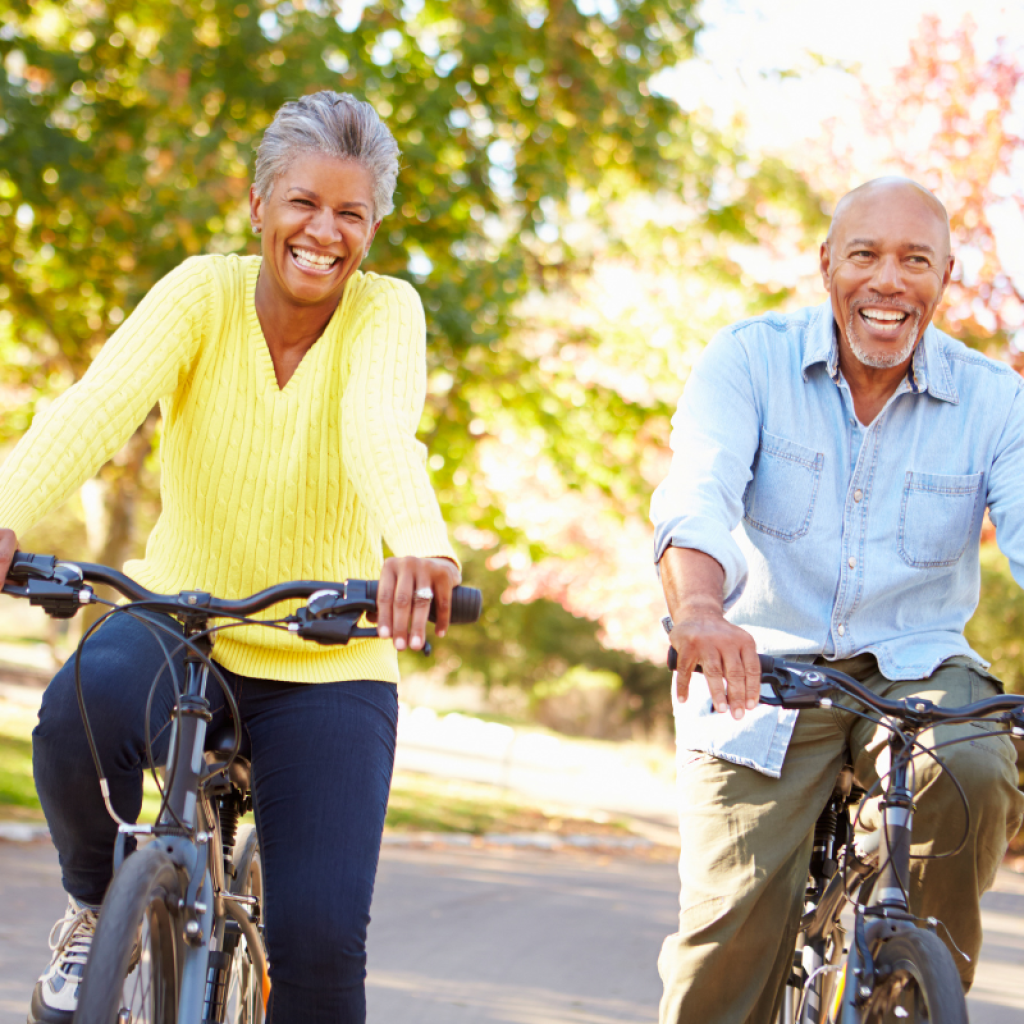 In Canada, the seven million people aged sixty-five and older represented almost 1 in 5 Canadians in 2021. Population growth is slowing while the population is aging quickly.
Statistics Canada forecasts this trend will continue, with the 65+ population growing by 68% in the next 20 years to 10.4 million people. Additionally, since 2016, one-person households are now the most common household type in Canada, with older adults – primarily women – leading the way living solo.
Canadians want to stay in their own homes as they age. A 2020 survey by the National Institute of Ageing reported that 100% of Canadians 65+ plan to stay at home for as long as they can. This may have something to do with the deplorable state of long-term care, but also the desire for independence and autonomy that is the hallmark of western culture.
However, an older population also represents a significant drain on the finances of the health care system if the older population is not healthy. The opportunity to leverage technology to create a healthier, older population is the promise of a golden future.
The Cost of Longevity
But if age tech can help older adults live longer, healthier lives in their own homes, they will also have to be able to afford their lives.
Delaying retirement will increasingly be a choice Canadians make or may be forced to make. A recent survey by Abacus data revealed that 44% of Canadians between the ages of 55 and 64 have less than $5,000 in retirement savings, rendering retirement pretty much impossible. It is going to be important to remain healthy and vibrant to continue working.
No More Products for Old People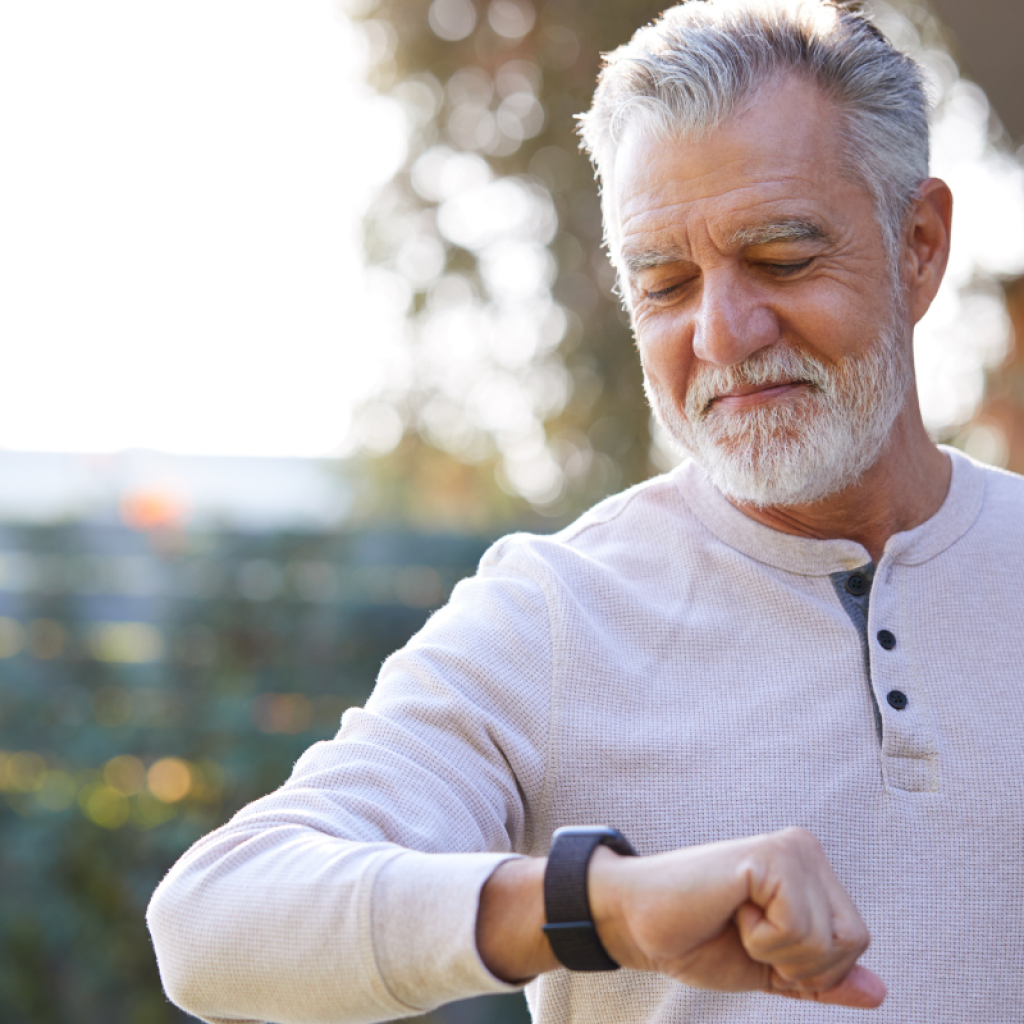 According to venture capitalist Dominic Endicott, tomorrow's older adults are tech-savvy and not interested in buying "products for old people". This group is seeking universal products and services that are appealing to all people but that may skew older.
Adults ages 50 and older are adopting smartphones, wearables, home assistants/smart speakers, and smart home technology at nearly the same rate as adults ages 18–49.
And according to the Future of Aging in Canada Virtual Symposium, 70% of Canadians over the age of 65 are confident using current technology and 66% of those aged 55 and over are willing to pay out-of-pocket for technologies that will help them remain at home and in their communities.
Successful products and services need to be fine-tuned to widely differing segments. For example, an 80-year-old with hearing, sight or mobility issues has fundamentally different tech needs than an 80-year-old who still plays tennis and has no health issues.
Two people with the same chronological age could be decades apart biologically and require different tech solutions.
As with other tech markets, the development of age tech will touch many aspects of a person's life.
Aging in Place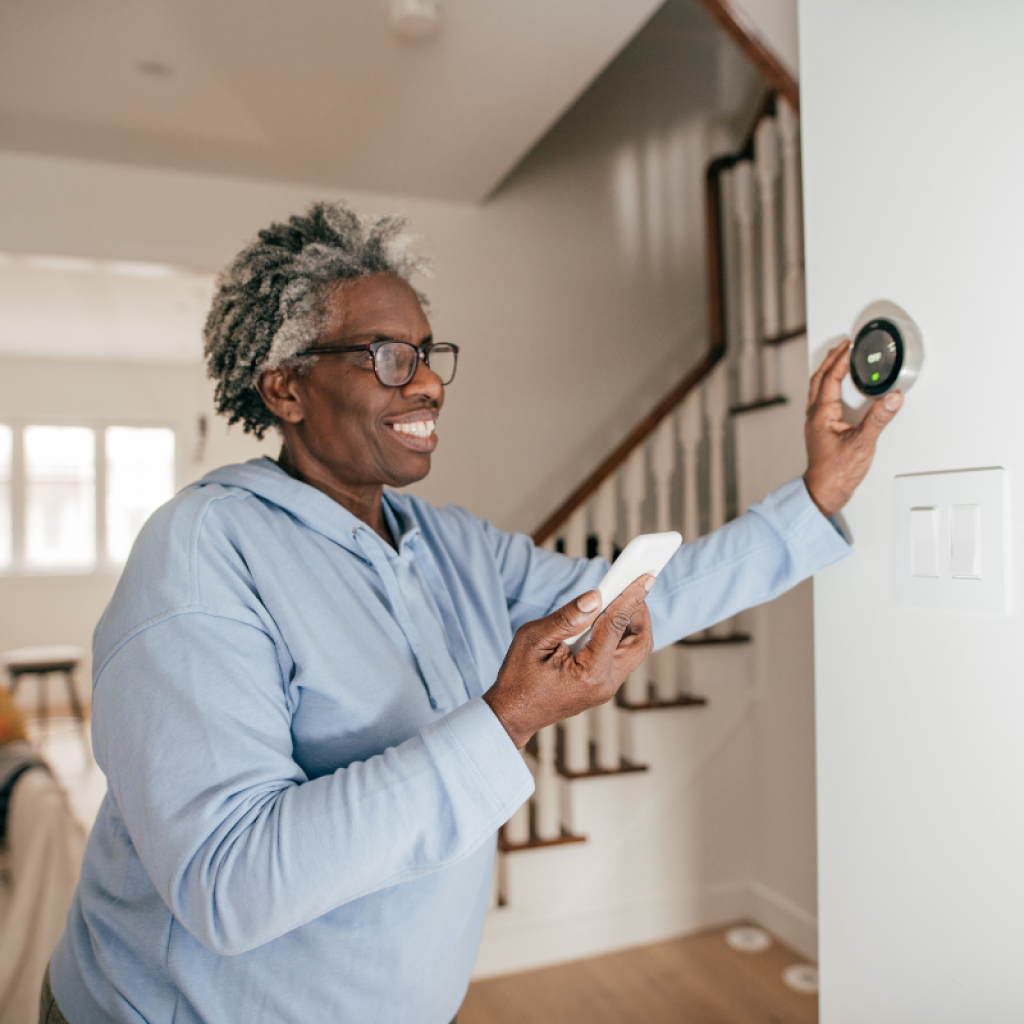 With most older Canadians planning to stay in their own homes as long as possible, housing age tech is one the most important ways to enable safe independent living.
Aging in place tech for the home primarily includes home automation. Smart devices can simplify daily tasks such as opening or securing windows and doors, turning off appliances, adjusting the home's temperature and lighting, and lowering countertops and shelves.
Sensor mattresses tracks air-pressure fluctuations to monitor a person's sleep patterns, heart rate and breathing. Passive sensors around the home can gather data that generates a safety alert without compromising privacy.
Smart phones, smart tv's, smart doorbells and AI such as Amazon's Alexa and Google's Nest are also proving to be indispensable for keeping older adults in their homes.
Healthcare Age Tech
Home diagnostics such as at-home test kits for many health issues help alleviate the need to go to the doctors office for routine testing. These can include testing for sexual health, inflammatory markers, thyroid and hormone levels and other more common illnesses.
Wearable health devices such as wristbands, biometric shirts, goggles and more dynamically measure and collect data on everything from heart rate to blood pressure to vision.
Mobile device apps remind people to take their medication or can measure on the spot vital signs such as glucose and skin temperature.
Telemedicine uses movable robotic devices to allow doctors to complete real-time medical appointments or track health conditions remotely.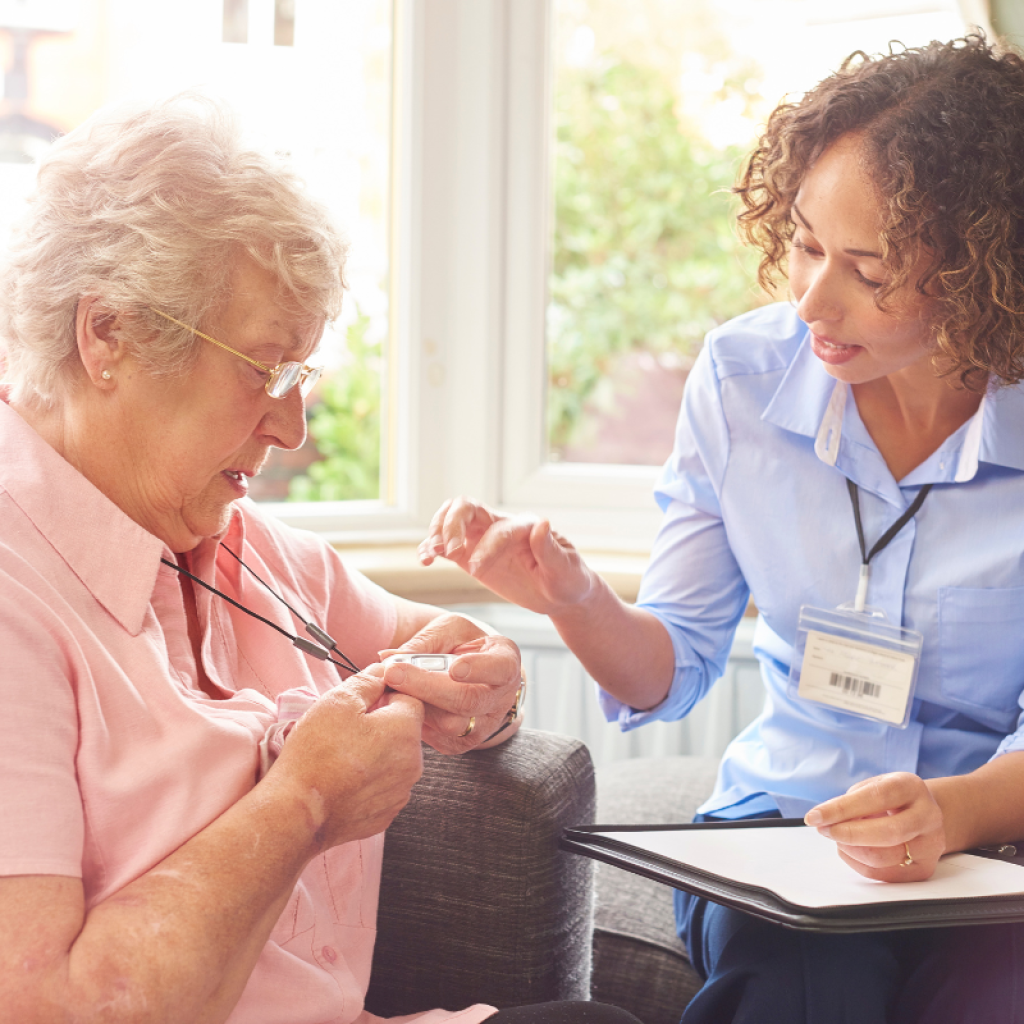 Pendants or smart watches can sense when someone falls and needs help.
Unfortunately, falls are the No. 1 reason for injury-related death, hospitalization, and emergency department visits for older adults in Canada, costing the healthcare system 5.6 billion dollars.
Tech can help older adults remain active, strong, and flexible and hopefully avoid falling in the first place. Virtual exercise classes, yoga, tai chi, home-based balance, and strength exercises can be accessed through smart home entertainment systems or browser-based choices.
Telemedicine is also ripe for disruption; Telehealth drones big enough to carry medicine, medical supplies or self-administered lab tests, but small enough to maneuver the unpredictable spaces of a home may be the way of the future.
Autonomy and Independence
Autonomy refers to an ability to make decisions for oneself and equates to responsibility, integrity, dignity, individuality, and self-knowledge. It is one of the fundamental principles of healthcare and a basic human right protected by universal conventions and declarations.
Independence refers to a person's ability to perform an activity or to "do things" for oneself without help from someone else. It is viewed as a marker of health and is associated with successful ageing.
In western culture we are taught from an early age that individualism and self-reliance are highly valued. Therefore, for older adults, losing autonomy and independence can be devastating.
Age tech can be a way for older adults to maintain independence safely and can include mobility devices, assistive devices, social or assistive robots, or interactive digital games that measure cognitive abilities.
Driving is a major pillar of living an independent adult life in North America. As we age, however, our physical and cognitive ability to safely navigate the roads can quickly diminish.
This is due to an increase in vision problems, decrease in hearing as well as deteriorating cognitive abilities that older adults may experience in their seventies, eighties and beyond. Tech such as the Sensor networks for safe and engaged mature drivers (SENSE-MD) as well as the On Star Guardian App are helping solve this issue.
The use of tech to record and plan medical and life preferences and wishes can support autonomy by sharing one's choices with carers if the adult is experiencing cognitive decline.
Self-managed care and advanced care planning are examples of how one's autonomy can be respected even if dependent on others.
Mental Health
Let's face it, being an old person is tough. Older folks may have to deal with health problems, and at the very least, vision will dim, hearing ability will lessen, and mobility may become an issue. Negative life events such as the death of a beloved friend occur more frequently. Retirement often brings on a drop in socioeconomic status and with so many older adults living solo, loneliness is a bona fide health risk.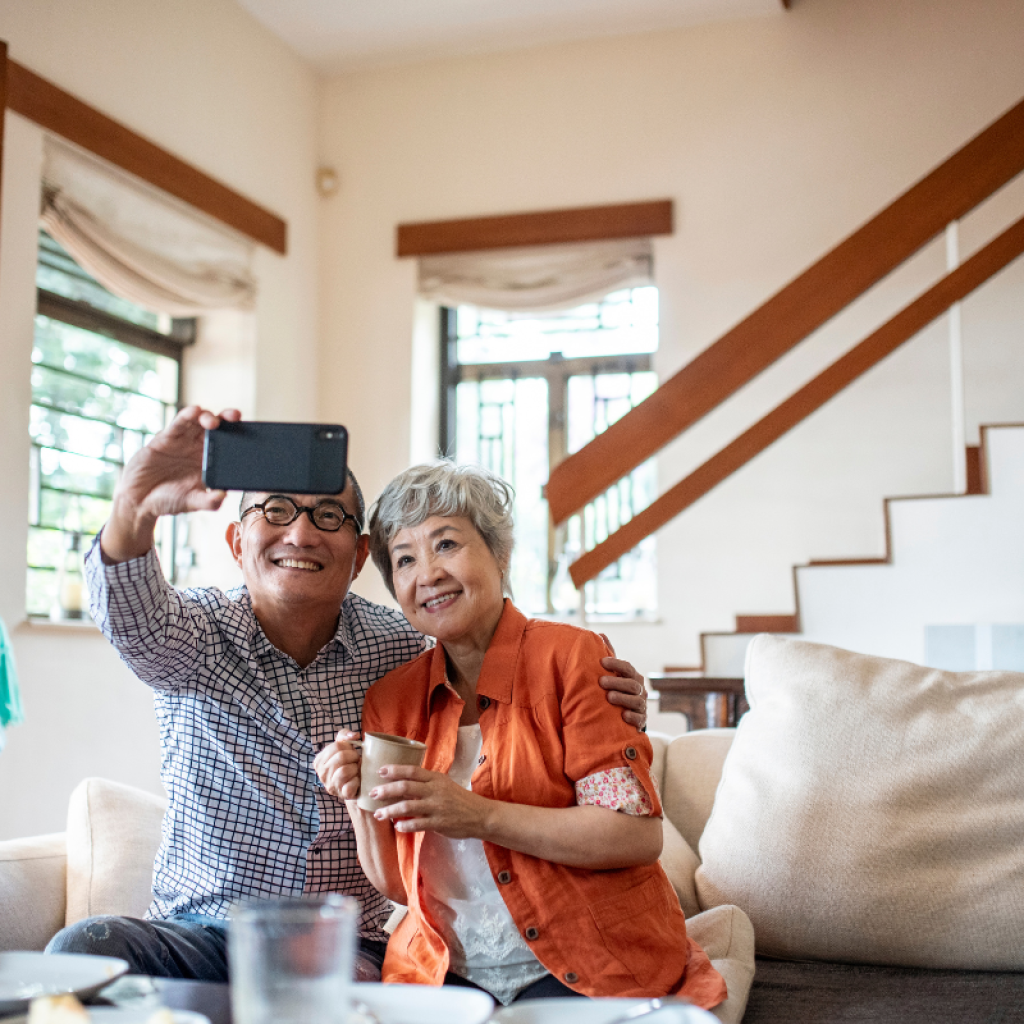 Technology can be an indispensable way to stay in touch with family members and friends, which in turn can lessen feelings of isolation.
Older adults saw a spike in Facebook use during the pandemic, and this use has stuck as 46% of people 65+ still use the social platform to remain in touch with far-flung family members. For connecting virtually, videoconferencing tools such as Zoom or Google Meet are simple to use and can help older adults stay connected.
To help older adults who are still on the dating scene, Stitch is a dating site for people 50+ which may be more comfortable for older folks than traditional dating sites.
The Virtual Senior Center helps older people combat loneliness with web-based learning community includes hundreds of interactive online courses.
Caregiver Support
According to the Canadian Centre for Caregiving Excellence, more than 7.8 million Canadians over the age of 15 provide approximately 20 hours a week of unpaid care worth more than $33 billion annually to the Canadian economy.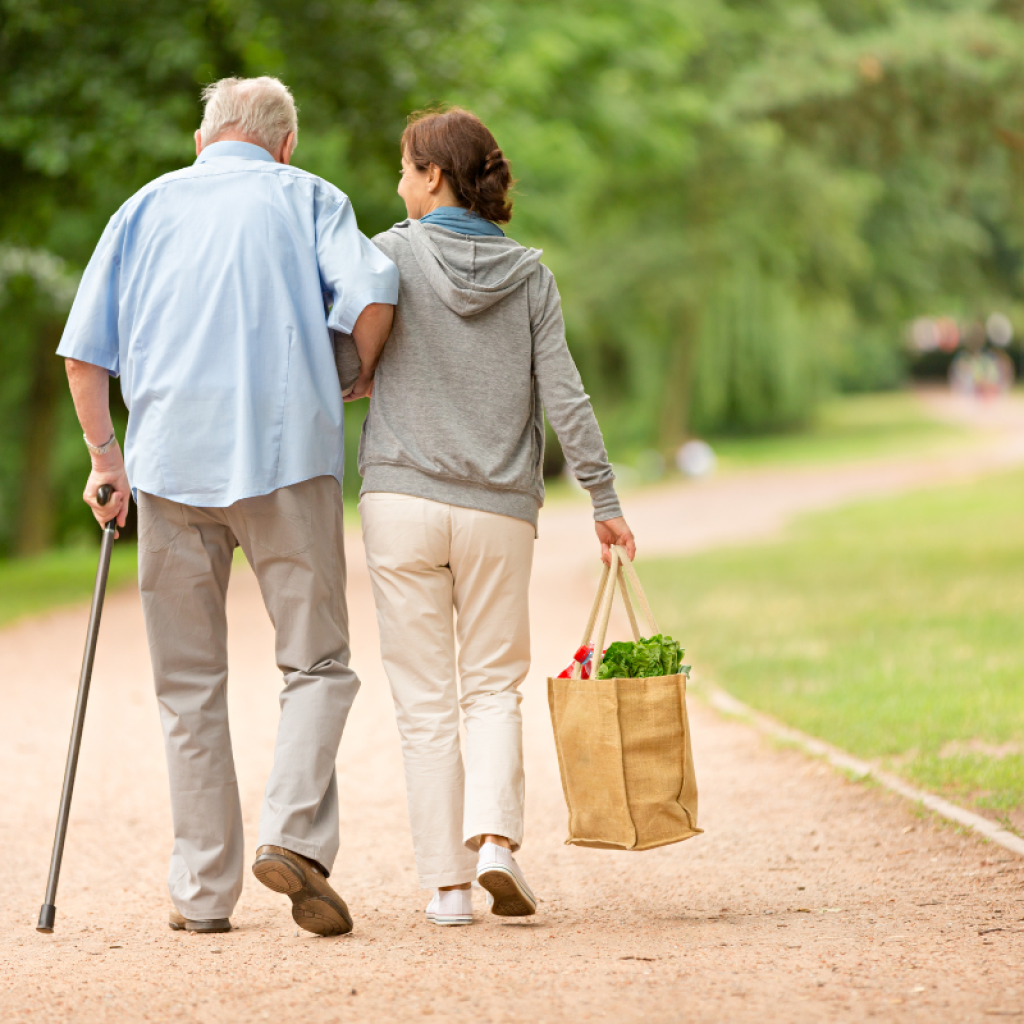 Caregiving is genderized and this has health impacts. Women are more likely to provide unpaid care and as a result, struggle more with mental and physical health problems according to Statistics Canada.
Family caregivers are the "invisible backbone" of our healthcare system.
With such a significant financial, emotional, and physical toll, tech can be a useful way to lighten the burden.
Innovations include, but are not limited to:
telehealth and internet-based support programs,
digital training,
Global Positioning System (GPS) tracking devices,
home monitoring applications,
communications platforms designed to accelerate sharing and organizing of information and responsibilities.
Home sensors can help caregivers monitor an older adults home via cameras or other sensors. CaringBridge is a free online tool for sharing health updates with family and friends.
The Aging in Place Challenge Program is funding a dementia caregivers skills training through virtual reality simulation (VR-SIM CARERS). Another project in development is Care-Rate, which uses cognitive computing to support caregivers looking for information and support.
Bridgit Care, a leading UK-based Social Enterprise focused on empowering family caregivers is launching in Canada. Bridgit Care's caregiver support platform uses AI tech to identify caregivers in need, provides a central support hub, and collaborates with local place-based teams to triage additional support.
Whatever tech you choose, make sure it truly is helping to solve at least one problem.
As Dr. Samir K. Sinha, Director of Geriatrics at Sinai Health System and the UHN in Toronto explained, "It's clear now that more people have become interested in doing whatever is necessary to stay active and maintain their optimal health and independence, and to live safely and independently in their own homes for as long as possible."
We'd love to hear from you if you're 65+ and have embraced new technology other than just your mobile phone that helps simplify an aspect of your life. Tell us on any of our social media accounts or email info@TheHealthInsider.ca.