New System | Prescribing Services | Impact
Earlier in the pandemic, many pharmacists in Canada felt overwhelmed due to a sudden high demand of their services.
Victor Wong, pharmacist and Director of Pharmacy Operations at Loblaw, says that the workload for pharmacists "dramatically increased" before the pandemic, and even more during it.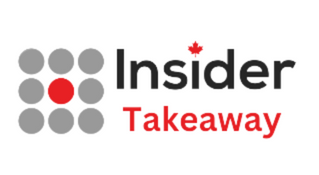 Pharmacists are educated to prescribe medications for common ailments
New software systems are enabling pharmacists to quickly prescribe for minor ailments, or communicate directly with GP if need be.
Nicole Gwiazdowicz, during her 4th year at the University of Waterloo as a PharmD candidate, conducted a survey of 249 pharmacists and registered pharmacy technicians in Ontario in 2021, to gain insight into this increased workload.
According to the survey, 89% of respondents reported being burned out from their work due to COVID-19, with 51% of the total respondents highlighting "increased patient encounters/interactions" as one of the largest contributors of stress.
It has been nearly two years since this study was conducted, yet the world is still grappling with the effects of the pandemic. It's no surprise that pharmacists are now faced with increased responsibilities.
As of January 1 of this year, these additional responsibilities include pharmacists in Ontario assessing and prescribing treatments for patients with 13 minor ailments.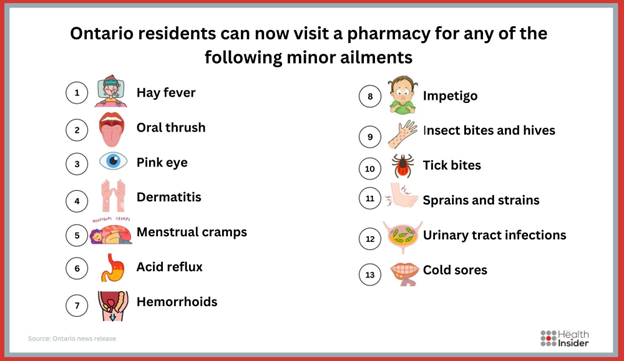 "The increase in terms of scope of practice for minor ailments does present an even further workload increase for pharmacists," said Wong. "But nevertheless, this has been met with a lot of excitement from pharmacists."
New System Much More Efficient
Excitement from pharmacists however, is not what gets the job done. Wong says that new digital tools have increased their efficiency in the workplace.
"One of the biggest things in terms of workload is documentation, so this allows things to be documented very efficiently, and also the store and online database. That helps to make the task much easier for the pharmacist."
MAPflow, Medme and Pharmacell are just a few examples of digital tools that help facilitate minor ailment assessment and prescribing for Ontario pharmacists.
Syed Arsalan Hafeez is among the many pharmacists who have been using these new digital tools to effectively manage appointment-based and walk-in patients, as well as to assess minor ailments.
His walk-in patients use the Pharmacell software to input all their basic information, such as name, health card details, date of birth etc. and any symptoms they are facing, so he doesn't have to do any manual work. The software then asks patients further questions based on the information they input. This reduces the time it takes for pharmacists to do the initial assessment.
"These softwares are a lot of help for pharmacists. I've done lots of minor ailments…and most of them, I don't think that it takes more than five minutes to get this process done," said Syed Arsalan Hafeez, who has been working as a pharmacist in Canada for more than six years.
If Pharmacell detects any red flags in a patient's response, then the pharmacist refers the patient to their doctor, who receives all the necessary information directly through the software. This way, both the pharmacist and doctor remain informed about the patient's condition.
As the owner of I.D.A Ford Drive Pharmacy, Hafeez says that in addition to these digital tools, it's important to have good management techniques. He uses both software and registered pharmacy technicians to deal with these additional responsibilities.
"[These] technicians, they are pretty [well] trained, they're young, [and] they're fast" he says.
How are Pharmacists Suddenly able to Treat Minor Ailments?
Ontario is the second last province to have pharmacists prescribe for minor ailments. Pharmacists in most other Canadian provinces already had this authority.

PharmD programs in universities have already taught pharmacists how to treat minor ailments. However, this knowledge was only put into practical use in Ontario earlier this year. The University of Waterloo states on its site that its students receive "extensive training" to "support clinical decision-making required for minor ailment prescribing services."
The Ontario Pharmacists Association (OPA) also has training and educational programs to ensure that pharmacists are well equipped for this new change.
"During my studies, we used to talk about pharmacology or clinical aspects, but I was not able to implement those clinical practices into my practice working as a pharmacist, it was just theoretical knowledge," said Hafeez.
"I started working as a pharmacist to help people, and through this profession, through this immense change that was being given to the pharmacist, I really think that I was able to achieve that target."
Impact on Healthcare System
Previously, individuals who needed to be treated for minor ailments would have to visit their primary care provider, a local hospital or walk-in clinic. Patients had to endure lengthy wait times before they could finally see a doctor.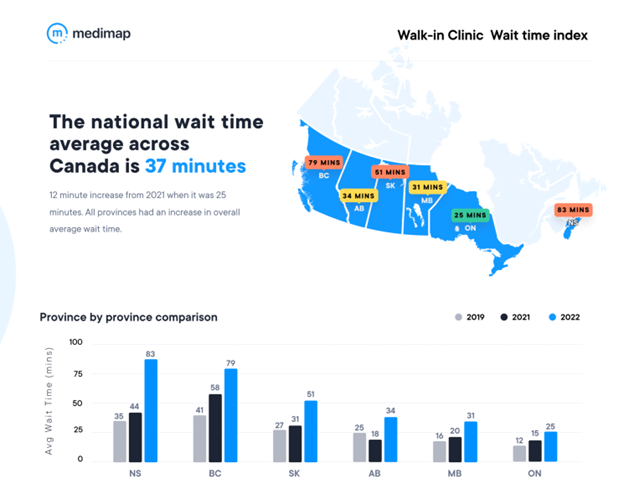 According to a 2022 study, published in the Canadian Pharmacists Journal on the impact of pharmacists on emergency department visits, around 12% of emergency department visits in hospitals were avoidable, and 34% of those avoidable visits were deemed to be potentially manageable by pharmacists.
In other words, pharmacists had the ability to care for more than four percent of all emergency department visits in Ontario.
The study's data was obtained from the National Ambulatory Care Reporting System database and covers the period from fiscal year 2010-11 through 2016-17. A total of 34,550,020 emergency department visits in Ontario were analyzed.
Pharmacists are hoping to increase their scope of practice even further. "We do hope that in the future, maybe it can extend to some further medical conditions," said Wong. "If we're able to increase that scope, we can take an even larger burden off of the healthcare system."
Become an Insider and stay up to date on changes to the Canadian healthcare system.