With 61% of people with dementia living at home, the burden often falls primarily on the patient's children or spouse to provide care for their loved one. As anyone who has cared for a person with dementia knows, the pressure can lead to high levels of distress, with almost twice as many caregivers exhibiting symptoms of major stress, such as anger, depression or feeling unable to continue as those who are caring for non-dementia patients.
The Financial Pressure Is Real
And with CIHI data showing that those caring for family members with dementia spend on average 26 hours a week in unpaid work, vs. 17 for those who are caring for seniors without dementia, the financial pressure on caregivers is real.
Additionally, over a third of unpaid caregivers pay out of their own pocket to help provide care for their loved ones. The total out-of-pocket costs paid for by caregivers of people with dementia in Canada were an estimated $1.4 billion in 2016 and are projected to rise to $2.4 billion in 2031. To afford this, caregivers often must cut back on spending, get a loan or sell off other assets. Those caring for children and older adults at the same time are facing the greatest financial hardships.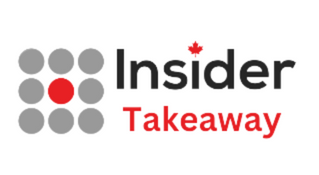 If eligible, register for the following government benefits as soon as you know you will be caring for someone with dementia.
Compassionate Care Benefit Program
What Is And What is Not Covered
To anticipate and prepare, it is important to know that the following items are not typically covered by provincial insurance:
· Home modifications
· Professional health care or rehabilitation services
· Hiring people to help with daily activities
· Transportation, travel or accommodation because of caregiving responsibilities
· Specialized aids or devices
· Prescription or non-prescription drugs· Caregiver support – mental health, physical ailments due to stress
Fortunately, some financial support is available for caregivers from government agencies and community organizations, and you may also be eligible for caregiver benefits and leave. To make your life easier and help relieve the financial burden, we've rounded up the options available to you as you continue on this challenging journey.
Tax Credits and Insurance Benefits
Supports for Caregivers
Caregivers often forget to put on their own oxygen mask first or are often so overwhelmed that they find it difficult to carve out time for self-care. Below is a roundup of support groups, organizations, and programs you need to know about that may help with the financial burden, and also help you find the support you very much need.
The Canadian Centre for Caregiving Excellence is a fantastic resource with a province-by-province breakdown of support available for caregivers, including mental health and peer support groups.
The Canadian Red Cross Health Equipment Loan Program (HELP),is a volunteer-supported, community-based service that provides health equipment on loan to individuals recovering from illness or injury through their healthcare professional.
The Home and Vehicle Modification Program (HVMP) supports large-scale renovations and retrofits for residents of Ontario. It's funded by the Government of Ontario and administered by March of Dimes Canada to help Ontarians whose mobility and daily living activities are substantially restricted by an injury, birth defect, or long-term illness.
Get help paying 75% of the cost of assistive devices with the Assistive Devices program. This program is available for Ontarians who have long-term physical disabilities to pay for customized equipment, like wheelchairs and hearing aids.
Take advantage of the Ontario Seniors Home Safety Tax Credit, a temporary, refundable personal income tax credit that can help pay for renovation expenses if they improve safety and accessibility or help a senior be more functional or mobile at home. Hop on this one, as the credit is available for the 2021 and 2022 tax years and is worth 25% of up to $10,000 in eligible expenses per year for a senior's principal residence in Ontario.
The Alzheimer Society of Canada offers excellent programs for both patients and caregivers alike, and my offer caregiver grants in your area.
Ceridian offers low-income families financial support for medical devices, home adjustments for barrier-free living, and recreation programs for individuals and families in need.
Take advantage of the McMaster University free Caregiving Essentials Program and earn a micro-credential while doing it.
Caregiving for a person with dementia or Alzheimer's disease is challenging at the best of times without being overwhelmed with financial stress. Keep this list handy or share with someone you know who may need it in the future. In the meantime, don't forget to put on your own oxygen mask to restore and replenish your valuable energy and life force.