Telemedicine involves the use of technology by healthcare providers to remotely communicate information to patients through various means such as video & voice calling, live chat, as well as asynchronous messaging.
From remote work environments to virtual exercise classes, the COVID-19 pandemic has drastically changed the ways that we use technology. Healthcare is no exception to this, with telemedicine being one important way that healthcare in Canada continues to adapt to the ever-changing nature of the pandemic.
The Pros of Telemedicine
With telemedicine comes many benefits for Canadians, both regionally and nationally. Northern & rural Canada, for example, presents a set of challenges in providing healthcare for a widely dispersed population within a large geographic area. This includes limited access to specialty services and increased health care costs. Telemedicine has made progress in providing greater access to healthcare for Canadians by providing care without the need to travel long distances, and cost-saving opportunities through reduced time off work. Telemedicine has also been beneficial in larger urban populations across Canada i.e. Toronto & Vancouver, as shown by its increased use during the COVID-19 pandemic.
Telemedicine can offer Canadians living in fast-paced urban communities the flexibility and convenience of time saved waiting in busy clinics. Within the field of telemedicine, there are many current and upcoming options to provide care to Canadians across the country. These include many primary care resources that accept provincial health insurance plans with certain ones offering specialist services, as well as private options for a wide range of specialties.
The Cons of Telemedicine
As it is with many aspects of healthcare, telemedicine does have its shortcomings despite the numerous benefits it brings. Rapport, or a working relationship between the healthcare provider and patient with mutual understanding of each other's concerns, is an extremely important part of providing quality care.
With limited non-verbal communication during telemedicine appointments, there is concern from clinicians about the ability to establish rapport with patients, which may negatively impact the clinician-patient relationship. Another drawback of telemedicine is its susceptibility to connectivity issues; a problem that is particularly applicable in communities with already limited access to health care such as Northern & rural communities.
Capitalizing on Telemedicine's Benefits
Moving forward, it may be important to capitalize on telemedicine's benefits, while being mindful of its drawbacks. Within the Canadian healthcare system, it presents a technology that continues to evolve, and hopefully continues to do so to align with the healthcare needs of the population as they change over time. Telemedicine provides a means to quality healthcare for significant portions of the population who may otherwise face barriers to doing so. However, it is not a replacement for in-person care as many physicians share a perceived negative impact on face-to-face contact which is also an important part of quality healthcare.
As a result, a great way to reap the benefits of telemedicine moving forward is through utilizing it as part of a set of healthcare delivery tools. By using it in this way, we can add efficiencies to the healthcare system, provide healthcare access to those who may otherwise face barriers to doing so, while still maintaining in-person patient visits as an integral part of providing quality care to Canadians across the country.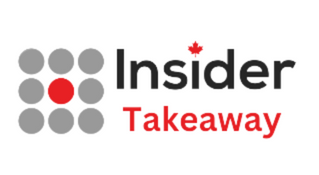 Curious about telemedicine resources available to you?
Explore our Guide to Telemedicine in Canada.
Although this list is not exhaustive, we hope this provides a starting point to the plethora of telehealth options available to Canadians.