Before diving into to the world of telemedicine, we recommend reading our article Family Physicians and Where to Find Them. There are many benefits to seeing the same doctor over a long period of time, as they get to know you and can monitor your health better than a walk-in clinic with rotating doctors could. Although having a trusted family physician is important, with a country-wide shortage, we understand that finding a family doctor can be a difficult process with long wait times.
For those in-between doctors or currently on waitlists, telemedicine can be a convenient option for seeking medical advice or specialist appointments. Virtual care can also be a great option for those with mobility issues, people living in remote areas, or simply those with busy schedules who cannot find the time to make it to a clinic. Although telemedicine cannot replace the need for a permanent family physician, seeing a doctor whether it be virtually or in person, is always better than not seeking medical attention at all.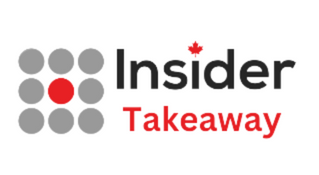 Canadians have numerous Telehealth choices:
Finding Physicians Online
Please be aware that with telemedicine there are situations where the doctor will advise you to see a physician in-person. In these scenarios, the doctor will direct you on the required next steps and the level of urgency.
A free app that allows Canadians to meet virtually with a doctor from the comfort of their home.
Coverage:
Consultations are covered under provincial health insurance plans in Alberta, British Columbia, Ontario, and Saskatchewan. If you are not covered under a provincial health insurance plan, you may be able to access services through private insurance.
Cost:
If you do not have insurance, a consultation will cost $70. For those interested in counselling and dietician services, each 50-minute session is $120, which can be reimbursed if you have a participating extended healthcare plan (please note these specialist services are not covered by provincial insurance).
Maple is a website that allows you to see a doctor online or through their convenient app, and is available in all Canadian regions.
Coverage:
If you do not see your province/territory listed, you may still be able to access free services. Maple is covered by many private insurance plans such as employee benefits packages
Alberta: Audio or video doctor visits are covered by the Alberta Health Care Insurance Plan. Make sure to select "General Practitioner (Covered)", and add your Alberta Health card to your account.
Ontario: OHIP covers services for gynecology, allergies and clinical immunology, and HIV risk and prevention. For gynecology and allergy and clinical immunology, you'll need to show a valid referral letter and Ontario health card before your appointment. For HIV risk and prevention, you'll need to show a valid Ontario health card.
Prince Edward Island: Residents of PEI can access the free health PEI Maple program if they first register on the ProvincialProvinical Patient Registry. For more information, click here.
Quebec: The Quebec Health Insurance Plan covers specialist appointments with Canadian-licensed allergists.
Cost:
To see a general practitioner, visits start at $69. Maple also offers a membership option for $30 per month (paid annually) and includes 30 visits per year for you and your family. To see what specialist services are available in your region and associated pricing, click here. For pricing in Quebec, please click here.
Offers online appointments with Canadian doctors through video, phone, or messaging.
Coverage:
Tia Health is covered in Ontario, Quebec, Alberta, and British Columbia.
Cost:
Pricing starts at $30 for those not covered by provincial or private insurance.
A platform where you can get prescriptions through an online visit with a Canadian doctor, and have them shipped to you on an automated refill schedule.
Coverage:
Anyone that is 18 years or older (16+ for birth control prescriptions) and has a shipping address in Alberta, British Columbia, Manitoba, Newfoundland and Labrador, Nova Scotia, Prince Edward Island, Saskatchewan or Ontario, is free to use Felix. No provincial healthcare plans cover the initial visit. Make sure to upload your private and/or provincial benefit card to receive coverage for your medication.
Cost:
An online visit is $40 and includes a prescription valid for 6-12 months. For more information on pricing and payment, click here.
WELL Health's VirtualClinic+ allows you to quickly book an appointment online to see a doctor in Canada. Get lab tests and other requisitions on demand and have prescriptions and renewals delivered free right to your home or office.
Coverage:
If you have a valid BC MSP, Alberta AHCIP, or Ontario OHIP number then the VirtualClinic+ Telehealth service is no cost to you.
Cost:
For Canadians outside of BC, Alberta, and Ontario. WELL Health VirtualClinic+, telehealth appointments start at just $30, with no additional fees.