This Hero Doesn't Wear a Cape
A primary care visit is a consultation with more care providers than a physician. Your circle of care involves office staff, nurses, medical assistants, lab technicians, and more. One hidden hero in this network is the pharmacist and their team of pharmacy technicians. Yet they often remain hidden and as a result, it can be challenging to determine how they benefit your health outcome other than dispensing medication.
Simply put, your pharmacist is a drug information specialist. They inform your care by collaborating with your healthcare team and, of course, you. Given the current gaps between the health needs of Canadians and the capabilities of the healthcare sector, the role of the pharmacist is ever-expanding. That being said, developing a relationship with your pharmacist and pharmacy technicians is crucial for optimal care.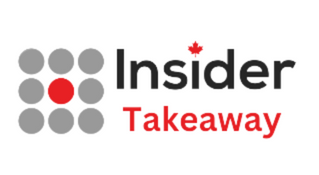 As of Jan. 1, 2023, Ontario Pharmacists will be able to prescribe medications for 13 minor ailments as well as point-of-care tests to help patients manage chronic conditions like diabetes and cardiovascular disease.
However, due to Ontario's fragmented information systems, the patient must ensure their family doctor is also aware of what they are being prescribed as this information may not reach their GP.
Why Are They The Experts?
Many Canadians rely on pharmacies for their health and well-being. Without their service, the lives of citizens would quite literally be at risk. Although many of us view our pharmacists as gatekeepers between ourselves and our pills, they are medication experts that play a critical role in ensuring that our care plans suit our individual needs.
Pharmacists complete at least five years of schooling to obtain their positions, and many also opt in for residencies. Various post-secondary institutions in Canada offer entry-level PharmD programs in which students complete two years of undergraduate prerequisite courses. Then, they attend the PharmD program itself which takes four years to complete.
Alternatively, pharmacists must obtain a bachelor of science in pharmacy by completing one year of undergraduate prerequisite courses followed by a four-year program. This highly specialized education results in a deep understanding of drug composition, drug interaction, and overall health.
Beyond Diagnosis
While going to a physician is necessary to obtain an initial diagnosis, your pharmacist is a critical link in your circle of care when it comes to medications. In many provinces they are able to prescribe without the intervention of an M.D. for certain conditions.
Pharmacists review prescriptions, develop care plans, monitor patients, and review medications to ensure safe and effective care. From population-wide inoculations to personalized health needs, pharmacists play a crucial role in the healthcare sector. There are even some regions in which they themselves can prescribe, adjust and substitute medications to maximize treatment.
Pharmacy Technicians and Assistants
Given the broad scope of pharmaceutical care, pharmacists work with the help of a team. There are two main supplemental roles in any given pharmacy: pharmacy technicians and pharmacy assistants.
Pharmacy technicians assist the head pharmacist in performing the patient-focused and clinical elements of their work. Pharmacy technicians will gather information for the pharmacist to review, order, receive and manage inventory. They also prepare products. On occasion, pharmacy technicians will give device demonstrations, transcribe verbal orders and transfer prescriptions.
A pharmacy assistant works under the direct supervision of both the pharmacy technician and the head pharmacist. Their role includes filing records, replenishing supplies and putting away drug orders. If their work is overseen by a supervisor, a pharmacy assistant may count, package, label and compound products as well.
Influential Figures
Clearly, pharmacists provide essential clinical advice that bridges the gap between diagnosis and treatment. Beyond their tasks within the pharmacy, these professionals also have a deeper influence on medical decision-making.
On both direct and indirect levels, advice from pharmacists is a key determining factor for patient outcomes. According to the Canadian Institute for Health Information, advice from pharmacists reduces the use of other health services.
On a more indirect level, physicians and other professionals in healthcare will often turn to pharmacists for advice. These professionals look to the expertise of pharmacists to determine how medications may interact, which medications may be well-suited to a given case, and other drug-related information.
The aspect of pharmacist influence that people often do not consider is the pharmacist's relationship to the greater health landscape. These professionals have strong ties to the pharmaceutical industry itself and are key stakeholders in the development and testing of pharmaceutical products. As well, pharmacists support more innovative services like medication reviews, managing chronic disease, and helping to lead immunization and wellness programs.