Becoming a new parent is an experience like no other. Only a parent can understand the joy that comes from seeing their newborn open their eyes after a long nap. However, as many Health Insider are aware, getting your newborn to sleep can be a challenging task.
According to Akira Seuradge, a certified sleep specialist based in Caledonia, Ontario, sleep is often inadequately highlighted in prenatal/postnatal classes.
This results in new parents having high expectations from their newborn's sleep cycle. "Knowing that it will be hard makes it easier to digest," Seuradge told the Health Insider as she stressed the need to increase awareness about the importance of newborn sleep for new parents.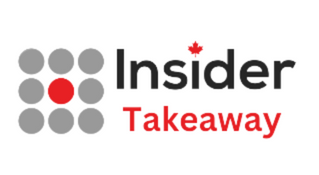 Prioritizing your health post-partum can be tricky, but it's necessary to ensure you're able to provide the care your newborn needs. Follow our Health Insider Tips to get on the path to better sleep!
Impact of Newborn Sleep on Parents: 
Providing increased education on newborn sleep can have a significant positive impact on parents. Research has shown that lack of sleep among newborns can lead to the development of insomnia, stress, and postpartum depression in their parents.
A 2019 German study by Richter et al. found that insomnia can linger for years. The study found that 2541 women and 2118 men reported a drastic decline in sleep duration and satisfaction once the newborn came home. 
When asked why this is the case, Seuradge signaled that more often than not, the piece of advice given to new parents is to "sleep when your baby sleeps". Such an approach is only feasible when your newborn naturally follows an average circadian rhythm.
Given that newborns do not develop sleeping patterns for 6-12 months after birth, expecting a normal circadian rhythm from your newborn is likely unrealistic.  
When it comes to newborn sleep, there is no one-size-fits-all solution for Health Insiders. "Your baby's sleep can look very different from another baby's sleep" explained Seuradge, therefore there is a need to ensure that parents are getting the right help and advice during this challenging period.  
Expecting the Unexpected:
Having unrealistic expectations from their newborn's sleep routine is often the first mistake new parents will make. Acknowledging the variability in sleeping patterns and understanding where their newborn's sleep pattern fits in this complex landscape is always a step in the right direction. 
While this diversity in sleep patterns exists, generally, a newborn will sleep for at least 8 hours during the day and 8 hours at night. However, you can expect them to wake up quite often (every three hours) to feed. In the case where they do not wake up in time for food, you must wake them up yourself.
A common myth Seuradge pointed out regarding feeding was to let newborns sleep through feeding time if they had not rested the entire day. This can be quite detrimental as it prevents the newborn's nutritional needs, which are equally as important as sleep, from being met.
Advice on Newborn Sleep
Unfortunately, most newborn sleep solutions such as hiring a night nurse, buying baby rockers, and getting sleep consultants are not financially accessible for many.
When parents come to Seuradge for help, the suggestions she provides are in line with their current situation. This includes understanding their socioeconomic status, living conditions, level of financial support, and external support.  
The type of solution varies by family; however, it is important to remember that infant sleep is not a linear, progressive achievement.
Most solutions centered around 'conditioning', take time to show results. Conditioning refers to helping your newborn develop sleeping habits by associating specific activities with wakefulness and others with sleep. 
This solution is a common example of science and experience coming together to back a rather unheard-of solution. According to a study by Mindell et al. on bedtime routines for young children, choosing to sing a song to your newborn, cuddling with them in a chair, or giving them a bath right before bed helps them establish a routine. It also conditions them to sleep at a specific time. 
Apart from conditioning, seeking the right resources can be useful in improving your newborn's sleep. Here are a few tips from The Health Insider & Akira Seuradge to help you look in the right places: 
1. Seek Family Support
According to Seuradge, one of the reasons she does not see as many new Canadians accessing her services is the support they get from their community and family.
Seeking support from family, friends, and others can help you sleep while they take a shift or two to look after your newborn.  
 
2. Seek Support from the Health Care System
Doulas (sleep doulas in particular) and midwives can be great individuals to approach when struggling with newborn sleep. Depending on the province, you may be able to access coverage under provincial medicare for newborn sleep consultants and doulas, although there are very few that offer coverage.
Some sleep consultants work under the social work umbrella enabling full coverage to their services for individuals and families who may need it.  
Fortunately, many extended healthcare plans recognize and cover the cost of newborn sleep consultant or sleep doula services.
If you have extended health insurance through your work, ask if occupational therapy is covered and if you need a pediatrician's 'letter of medical necessity' to process the reimbursement.
Healthcare spending accounts may also recognize occupational therapy and sleep consultants may also be considered a medical expense for Revenue Canada. 
See table below for information on newborn sleep provincial medicare coverage.
Province 
Coverage for Newborn Sleep 
British Columbia 
The Medical Services Plan (MSP) covers doctor and midwife visits for newborns including routine check-ups. Utilizing these checkups to discuss newborn sleep issues with a midwife allows them to guide families in the right direction for further help.  Baby's Best Chance is a resource provided by the BC ministry of Health which provides support and information on topics such as safe sleep practices.  Sleep and Your New Baby is a free program offered by the BC Women's Hospital and Health Centre which delivers information on how to establish healthy sleep habits for babies. Nest is a free community-based program provided by the Pacific Postpartum Society (PPS)  for residents of the Lower Mainland of BC. They provide support and education on a range of topics, including infant sleep.  PPS also provides doula services at a reduced cost.
Alberta 
Alberta health services provide free breastfeeding support and parenting classes. Public health nurses can also provide valuable information on healthy sleep habits for newborns.  Some extended health care plans in Alberta cover doulas.  The Alberta Healthy Living Program offers free health and wellness workshops including classes on sleep and settling for newborns.  Health Link Alberta, Alberta Parenting for the Future, and Parent Link Centres are a few of the organizations which provide free sleep consultation for newborns.
Saskatchewan
The Saskatchewan Health Authority provides support for at risk pregnant women. Counselling, education, and milk and vitamin supplements are provided during and after pregnancy. Call 306-766-7677 for more information or visit https://www.rqhealth.ca/department/public-health-nursing/maternal-and-new-parents-programs Midwives are covered under Saskatchewan Health medical coverage, and can often help with post-partum sleep issues. Doulas are not covered under provincial medicare.
Manitoba 
Manitoba health services provide breastfeeding support, and parenting classes. Public health nurses can also provide valuable information on healthy sleep habits for newborns.  Some extended health care plans in Manitoba cover doulas.  The Manitoba Families First program offers home visiting services to families with newborns, providing guidance on sleeping and settling strategies.  The Manitoba Parent Zone is an online resource which provides support to parents with young children, including information on healthy sleep habits for newborns.
Ontario 
OHIP does not provide much coverage for newborn sleep. It primarily focuses on covering medically necessary hospital services such as hospital stays. Midwife services are available to residents of Ontario with a valid OHIP card. These services can be used for postpartum care and access to resources you may need to better understand your baby's sleep cycle.  The Toronto Birth Centre and the Ontario Native Women's Association provides free doula services to indigenous individuals and families. 
Quebec
Any woman who has a Québec health insurance card can receive midwifery services during pregnancy, delivery and for up to 6 weeks post-partum free of charge. The Montreal Doula Collective, provides free doula services and advocates for women and holistic birth.
Nova Scotia 
The Nova Scotia Public Health Authority provides breastfeeding support, and parenting classes. Public health nurses can also provide valuable information on healthy sleep habits for newborns.  Parenting Journey Nova Scotia is a program which provides support and resources to parents and caregivers of children ages 0-6, including information and guidance on healthy sleep habits for newborns.  Health Connect is a free program which offers free prenatal and parenting classes for families in Nova Scotia.  The Family Resource Centres Program offers parent education and support, including guidance on healthy sleep habits for newborns. They also have trained staff members who provide advice and answer questions related to sleep strategies. 
New Brunswick
In New Brunswick, midwives are covered by provincial medicare. There is a shortage however so start looking for your midwife as soon as your pregnancy is confirmed. The province offers A New Life, a prenatal online program for mother to be and family.
Prince Edward Island
The PEI Midwifery Program has started to roll out only in late 2022. At this time, midwives are still not available however recruiting is starting early 2023. Family Place PEI offers a Full Circle Family Doula Program free of charge or at a discounted rate to anyone who qualifies based on a sliding scale of fees. 
Newfoundland and Labrador
Newfoundland and Labrador offer midwifery services covered under provincial medicare. The government offers a number of parent and child health programs. The Healthy Baby Club offers support for pregnant people and new parents.
Northwest Territories
As with other provinces, Midwives are covered by provincial medicare. A Midwifery Expansion project got underway for NWT in 2020 however, Midwives are scarce. NWT offers The Baby Bundle program. The Baby Bundle contains essential items and resources to assist with caring for newborn baby during the first 6 months of life. It also includes information and resources on parenting and is free and available to all parents and caregivers. It can be accessed before or after the baby is born. See here for more information. The Healthy Family Program (HFP) is free universally to anyone who has young children (prenatal to age six) that is interested in learning and sharing about children and caregiving.
Nunavut
Nunavut has the highest birthdate in Canada, yet pre and post-natal support has dwindled alarmingly. Iqaluit is the only place in the territory where Nunavut women are allowed to give birth outside of emergency circumstances, forcing many mothers to make the choice to travel out of territory to access birthing services. See here for information on coverage for necessary out of territory medical travel. The Uummati perinatal support program offers knowledge surrounding the perinatal period of fertility, pregnancy, birth, and the newborn and early childhood stages for Inuit and Nunavummiut birthers and families.
Yukon
Each Yukon family will be offered a home visit post-partum by a community health nurse. They provide help with newborn sleeping and more. Whitehorse Health Centre nurses are also available to help with either a phone call or through a visit to the drop-in centre. Call 867-667-8864 or toll free in Yukon at 1-800-661-0408, extension 8864 for more information. If you're pregnant, you and the people supporting you can attend a prenatal class in Whitehorse. The Yukon Midwifery Program is now available to Yukoners across the territory through their partner Solstice Maternity, and is covered under the Yukon Health Care Insurance Plan. Current Yukon Midwifery Program clients can contact the clinic for post-partum care, emotional
support and information during pregnancy.

3. Follow doctors and pediatric sleep experts
With the rise in social media, many doctors and sleep experts in the pediatrics field are found online sharing their advice and experience. Additionally, accessing credible articles and research can help enhance your knowledge on newborn sleep.
4. Tried and tested at-home solutions
Consider pumping breastmilk so that the non-breastfeeding partner (or other caregivers) can also feed baby in the night.
In many cases, breastfeeding can help both parent and newborn sleep, especially if their baby is close by to enable breastfeeding without having to switch rooms, turn on lights or otherwise rise in the night.
These are just a few tips aimed at helping both you and your newborn get a better night's sleep.
There is no doubt that when you are rested, you are a better parent. When you prioritize your health and needs you're able to provide the same level of care to your newborn.  
Become an Insider today to stay up to date on all things sleep!